Last Chance to Buy
Published date: 30 Nov 2022
Back to Article Listing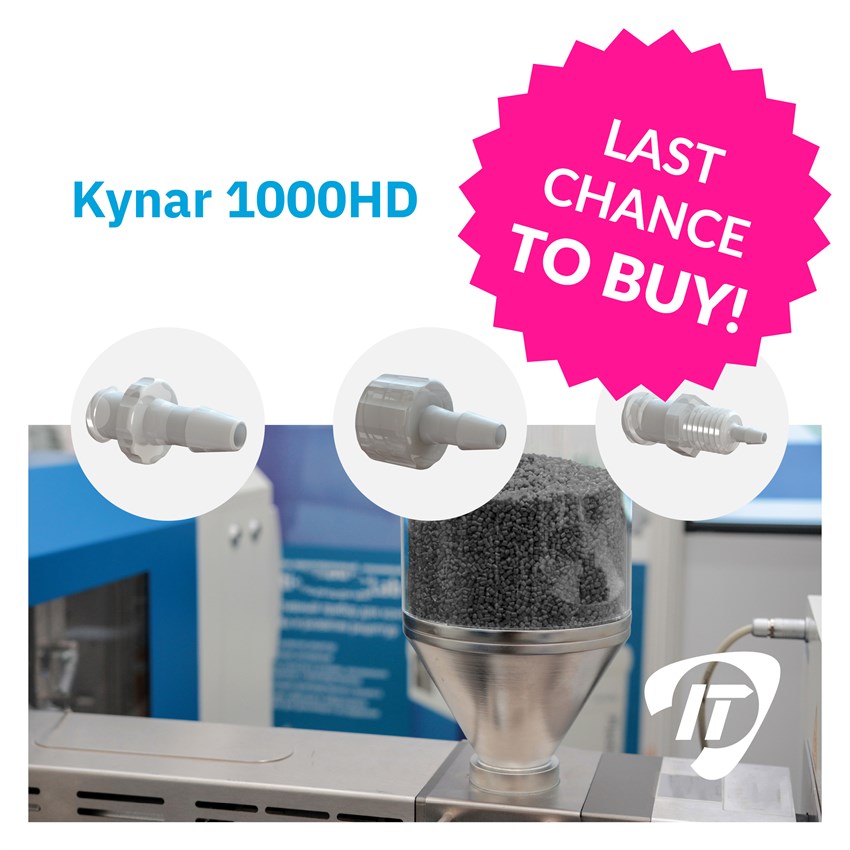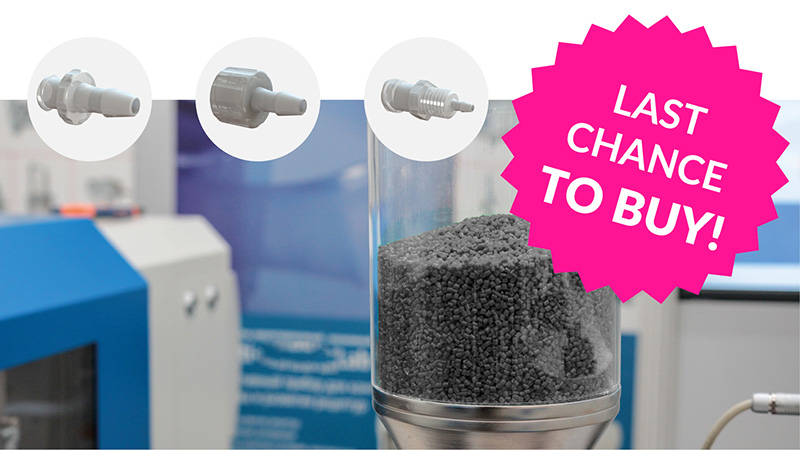 It's your last chance to get an extra 10% list prices on remaining Kynar 1000HD parts!
We are offering our remaining Kynar 1000HD (PVDF) parts to purchase at a discounted price. We have a variety of luers and tube to tube connectors available in barb sizes from 1/32" up to 1/4", available on a first come, first served basis.
Due to the significant increase in demand for Kynar over the last year, raw material suppliers have faced a force majeure and have made Kynar 1000HD obsolete, transitioning to Kynar 740. Lead times for this new grade of Kynar have yet to be confirmed, so our remaining Kynar 1000HD selection is a great alternative for those who need parts as soon as possible.
Kynar, a polyvinylidene fluoride (PVDF) resin, is a high-strength, high-purity resin that is resistant to solvents, acids, bases, and deionized water. It exhibits a high tolerance for heat and is animal derivative free. It is highly suited to many bioprocess, pharmaceutical and medical applications due to its corrosion and heat resistance, processability, and mechanical strength.
We understand how difficult it has been to find a provider for parts in Kynar. Injectech may have what you are looking for, ready to ship immediately! To view our selection, click here.