Free Sample Program
Published date: 12 Sep 2022
Back to Article Listing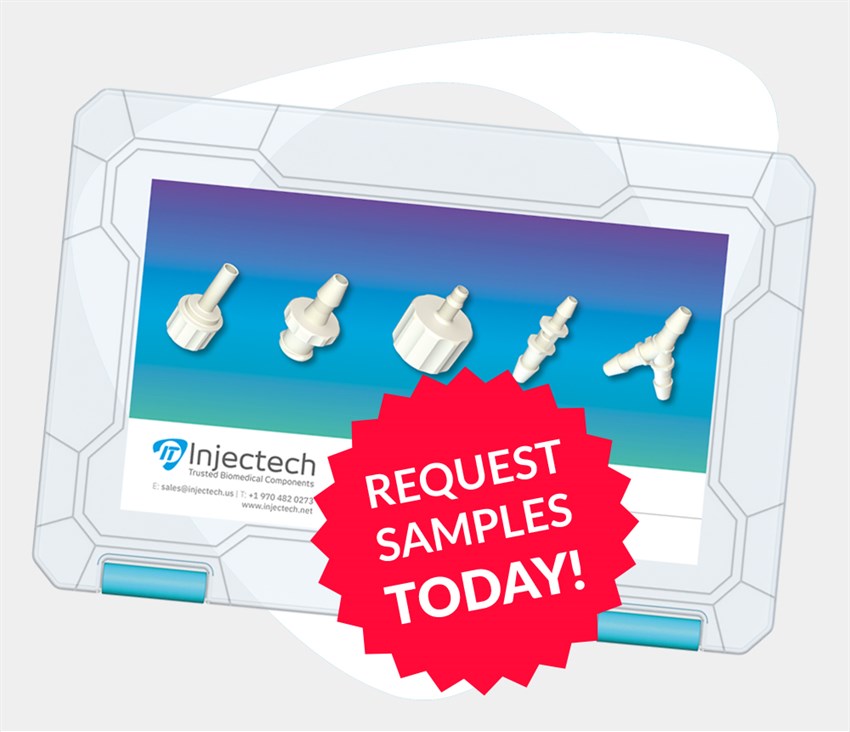 Do you have an idea for a project, but not sure which fitting will work best in your application?
Would you like to try our fittings in different materials or colors? Injectech offers free samples so you can be confident in your purchase and assure you have the best product for your needs.
Injectech is certified to meet ISO 13485 requirements and all products are molded and/or assembled in our Class 8 (100,000) clean room. Due to the importance of maintaining lot traceability, we do not accept returns after the parts have left our facility. Our free samples are a great option to ensure that you are selecting a product that will precisely meet your requirements before placing a formal order.

When requesting samples, we will provide 10 pieces of the needed fitting for you to test as well as answer any questions you may have about materials, dimensions, or other component options. We can provide material sheets and part drawings so you can assure that the fitting will comply with all regulatory requirements and withstand specific sterilization methods.

To order samples, click here!

Not sure what products to sample? Give us a call today at (970) 482-0273 or send us an email at

sales@injectech.us to discuss your project with us.