Cleanroom Expansion
Published date: 23 Jun 2022
Back to Article Listing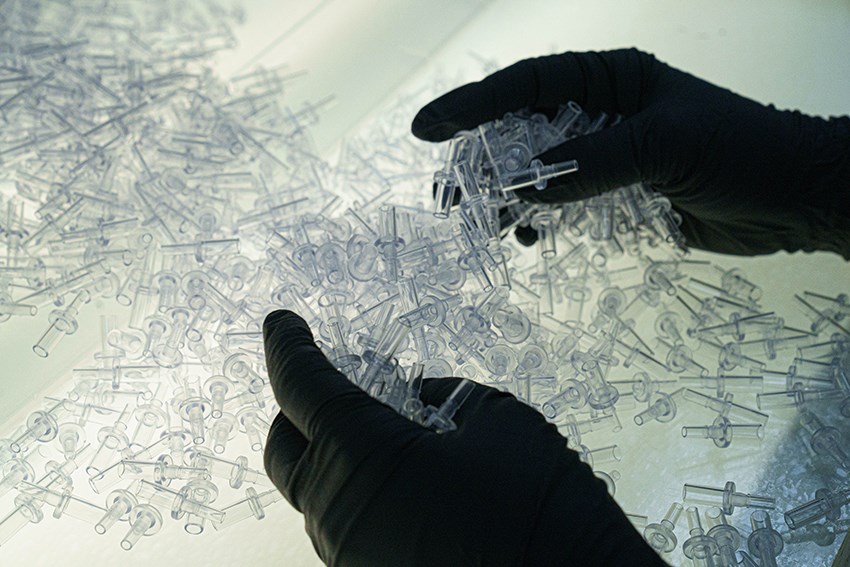 Injectech LLC, a provider of plastic fluid control components based in Fort Collins, CO, has announced plans to expand their cleanroom to accommodate for the increased growth in the medical device manufacturing market.

Along with increasing capacity for molding machines and tubing and kit assemblies, the additional square footage will allow for future product line development, job opportunities, and collaboration between teams.
"In an effort to meet the continued demand from the medical market for our Luer, barbed, and custom fittings, Injectech is expanding our Class 8 cleanroom capacity. This expansion will permit us to continue to deliver both high quality parts and value-added assemblies in a more aggressive timeline," states Injectech's CEO, Jeff Wicks.



The medical component industry relies on critical regulatory requirements and cleanrooms provide controlled environments that are free from dust, airborne microbes, and aerosol particles. Injectech's ISO Class 8 certification showcases its commitment to providing high-quality plastic components that are contaminant-free and viable in all types of applications.
Cleanrooms are classified by the International Organization for Standardization (ISO) in the United States and Canada by ISO 14644-1. The level of particles is categorized from Class 1 to Class 9, with Class 1 facilities having the lowest level of contaminants and Class 9 having the highest. Cleanrooms are inspected annually during compliance testing for temperature, humidity, airflow, filtration and pressure.
ISO Class 8 cleanrooms are used in biotechnology, pharmaceutical, medical components, electronic assembly, and certain packaged foods. They require HEPA filtration, a minimum of 20 air exchanges per hour, 5-15% filtration coverage, and 4-8 CFM per square foot. Gowning requirements are head covers, goggles, beard cover, lab coat, foot coverings, and gloves.

About Injectech, LLC
Injectech, LLC is a provider of fluid control components such as male luer locks, female luer locks, check valves, and tube to tube connectors to medical device OEM's, biomedical and pharmaceutical manufacturers, veterinary suppliers, and industrial businesses worldwide. In addition to manufacturing high-quality plastic fittings, Injectech can provide custom design and assembly.
Injectech maintains an ISO 13485 certified quality management system. All products are molded, assembled, and packaged within an ISO Class 8 (100,000) clean room. With a reputation for offering flexible manufacturing, Injectech offers their customers specialized services from all stages of product development from design and engineering to verification and validation. For more information, please visit www.injectech.net/Services.