New Logo Launch
Published date: 30 Jan 2023
Back to Article Listing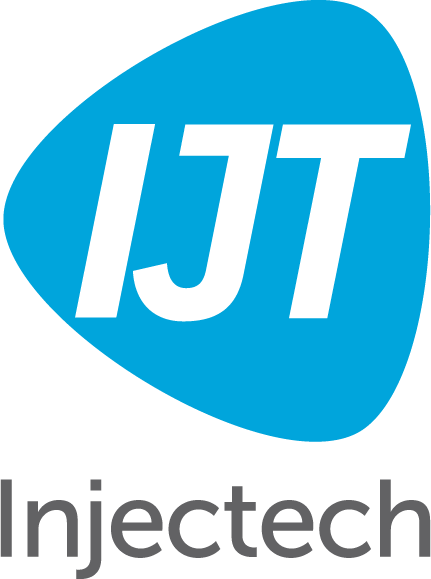 New Logo Announcement!
Today we are launching a new logo! As Injectech continues to grow, we thought it felt right to freshen up our look to reflect our commitment to innovation and flexible manufacturing.
We loved our last logo - given our recent expansion of product offerings and entry into new markets, we thought it was a great time to transition to a logo with a stronger, clearer presence. We are incorporating a clean, modern font and introducing IJT instead of IT. Our intention in adding the extra letter was to set us apart from Information Technology companies by making our logo easier to associate with our brand.
Starting this week, our company documentation will be updated with our new branding. This includes accounting and order documentation. Please reach out to us at sales@injectech.us if you have any questions moving forward.
We've also given our website a fresh new design to align with our logo change. We've added high-quality images, simplified our navigation, and added new search options when looking for fittings. In addition, we have a brand-new capability brochure that is available for download here.
From our beginnings as a small custom molding shop almost 25 years ago, we've expanded our offering to include over 2,000 products and now serve a wide range of key medical markets. Even with these changes, our mission to provide high-quality, reliable components has remained the same.
About Injectech
Injectech, LLC is a provider of fluid control components such as male luer locks, female luer locks, check valves, and tube to tube connectors to medical device OEM's, biomedical and pharmaceutical manufacturers, veterinary suppliers, and industrial businesses worldwide. In addition to manufacturing high-quality plastic fittings, Injectech provides custom design and assembly.
Injectech maintains an ISO 13485 certified quality management system. All products are molded, assembled, and packaged within an ISO Class 8 (100,000) clean room. With a reputation for offering flexible manufacturing, Injectech offers their customers specialized services from all stages of product development- from design and engineering to verification and validation.
Media
Katya Moore | 970-482-0273 | katya@injectech.us
Sales
Dave Splett | 970-482-0273 | dave@injectech.us