Celebrating 5 years with Injectech!
Published date: 26 Jul 2022
Back to Article Listing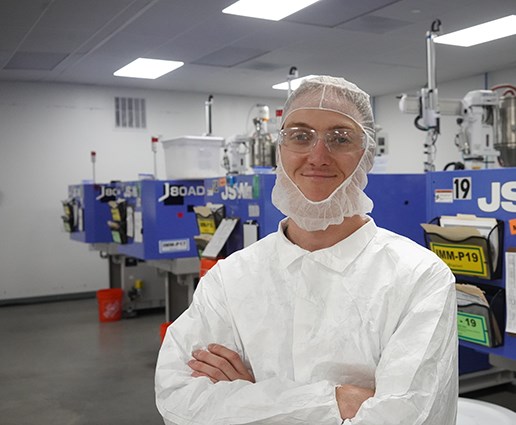 Meet Clay - Celebrating 5 years with Injectech!
Clay's current focus is the assembly side of our manufacturing operations where he supports our assembly infrastructure, facilities, and production machinery.
His role also includes working with customers on custom products to conceptualize assembly processes, design equipment, and implement quality control and testing procedures.
After leaving college Clay wanted to pursue an engineering role within a reasonably small company as he hoped to gain specific knowledge about plastics design and manufacturing but didn't want the role to be completely rigid. Injectech's size, as well as its continuous growth, has allowed him to take on additional responsibilities as new projects arise and this has kept his role interesting, while allowing him the opportunity to gain new skills.
As the company has grown, there have also been more opportunities for individual advancement. Clay's favorite part of his job is collaborating with other engineers, and production staff, to design and build assembly equipment.
He says that his biggest accomplishment at Injectech has been assisting in the creation of our ISO 80369-7 series, as well as the check valve and filter product lines.
It's fantastic to see your continued growth, Clay!