Finding the Right Fit - Choosing a New Fitting Supplier
Published date: 17 Aug 2020
Back to Article Listing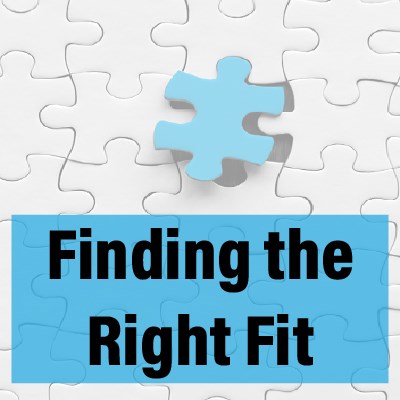 Are you searching for a new vendor or supplier? Do you have a project that requires more time and dedication than your current supplier can provide? If the answer is yes to either of these questions, then the process of considering a new company that can meet the needs of your project is underway. But, where does the search begin when selecting a new supplier?
The key components in the process of finding not only a company that can provide the correct fittings but form a long-lasting partnership, are knowing what the needs of the intended project or device are and understanding how that supplier can meet these needs. The ideal supplier will be transparent in their abilities to meet your expectations, so it is important to select a company that can both prioritize and be flexible with changes.
Tackling the first step, knowing the needs of your project or application, is not only important but what selecting a new supplier is built on. A supplier cannot be chosen correctly if you are not aware if their capabilities match to your fitting requirements. There are a few items to check off the list when determining what your project will need. The first item is to determine the exact fitting the medical device or application will use to be successful. This means defining the size and material or materials that will be required for the device. Perhaps your project needs a custom component, and in that case, you will need to find a company able to supply custom fittings. Also, be aware of the quantities you will need as differing vendors have separate minimum order quantities, especially for custom fittings. Once you have agreed on the fluid control component needs of your project, the next step is to hit the internet and start searching.
Companies, like Injectech, that can supply quality fittings with unmatched customer service are rare. Injectech maintains a strong catalog of components in a variety of materials and additionally has custom capabilities as well. If Injectech is your match (much like many other large medical companies that have chosen us to take the reigns on their project), then you're done. But, if you feel the need to extend your search to consider other possible options, there are some items to consider in this step of choosing a new supplier.
You will want to find out the services they offer from a manufacturing and engineering viewpoint to ensure they will be able to accept your project without hesitation. You will also want to discover if the intended vendor has the correct certifications and equipped facilities such as a clean room to provide not only the right fitting, but a reliable, safe fitting. Once a decision has been made on a vendor you feel confident trusting your project with, it's time to sit down at the table and start the conversations.
When you've moved into the discussion step of selecting a new vendor, you'll want to communicate precisely what you're looking for and also the intended end project as they may be able to guide you towards a piece they have that you did not consider. For example, Injectech has been serving the medical industry for over 20 years, so our team has both knowledge and insight into a wide range of component requests and are always willing to answer any questions or fill in any potential gaps that you may not have seen. A potential supplier will communicate their manufacturing process and any timelines with you to get your components to you when you need them. You will also negotiate pricing based on quantities and any potential costs in regards to tooling. These negotiations will allow you to arrive at a comfortable agreement between both parties and put your project into motion.
Now that you are equipped with the needed steps in the process of selecting a new vendor or supplier you will be more prepared to make a decision that benefits both you and your selected company. This new supplier could work with your company through one project or for the next 10 years so forming a strong partnership with honesty and communication will not only help you but the end user your project is intended for.